we value enthusiasm.
It's curiosity that drives us to learn everything we can about our clients and their business. With relentless passion, Symmetri Technology stays engaged and focused on your goals. Innovative? Of course. Yet we never forget the valuable lessons that experience has given us.
we go beyond web development.
Our world-class digital development team provides comprehensive web strategy, design, and support for any brand experience—no matter how large or complex. And if your business needs additional help, Symmetri Marketing is ready to offer marketing and brand development services that include content creation, social media, digital marketing, and more. Whether it's in Detroit, Chicago, or Los Angeles, the people at Symmetri are building brave new worlds for businesses just like yours. Let's get started.
meet our personnel-ities.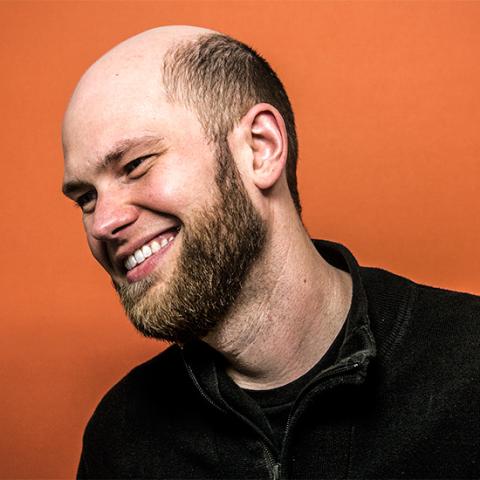 Adam Hulett
Associate Director of Design
When he was a kid, Adam liked to sketch NBA logos. At some point, he realized this was called "design" and it was what he wanted to do when he grew up. Adam's "full-on passion" for design finds inspiration in his other loves: Hiking and camping. Art and architecture. Music ranging from the Beatles to Metallica. Pinterest, his addictive "wall of wonder." Like the NBA logos, all these and more feed Adam's creative imagination. "Creativity can solve almost any problem," he says, quoting George Lois. "The creative act, the defeat of habit by originality, overcomes everything."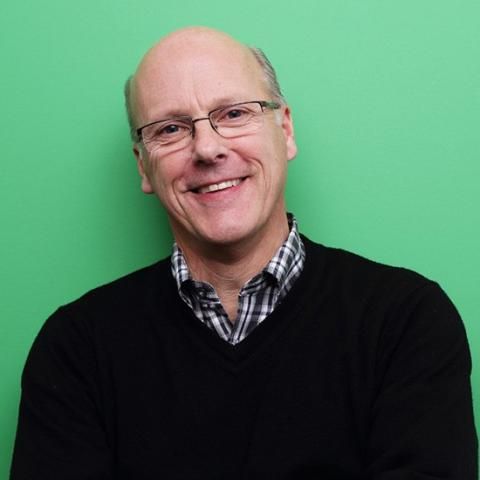 Carl Triemstra
President
Everyone who joins Symmetri discovers on day one that Carl is a passionate guy. You can't miss his drive, whether he's cheering on the Michigan Wolverines or his own Symmetri team. Showing photos of his grandchildren or showing a new branding plan to a client. Singing in his choral group or singing out in the office halls, "Make it happen! Move the mouse!" Whatever the pursuit, the important thing is to go all in, all the way. Carl's passion is infectious, and we've all caught it. That's why we love delivering our best under his remarkable leadership.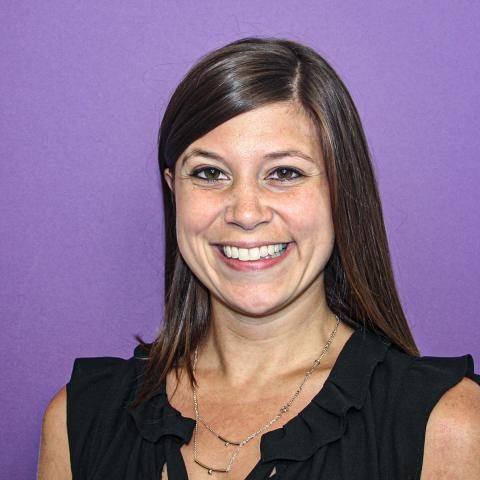 Christina Feuerstein
Senior Project Manager
A Chicago native of Italian heritage, Christina will scold you if you put ketchup on your hot dog, and rightly so. She wants to guide you to the best eating experience possible – a trait she probably picked up at age five when her grandma taught her what garlicky red fish sauce can do for clams and oysters. She also wants to guide you to the best project experience possible. "Working toward an awesome end product is what motivates me," she says. "Let's do this." Topping it off with sport peppers and celery salt, of course.
Geraldo Ramos
Senior Drupal Developer
A senior Drupal and front-end developer with 10 years of experience, Geraldo is both the smart and fun guy in the room. He's lived in Michigan his whole life, developing his passion for web development and today's latest technologies. Geraldo received an Associates Degree of Applied Science from the ITT Technical Institute.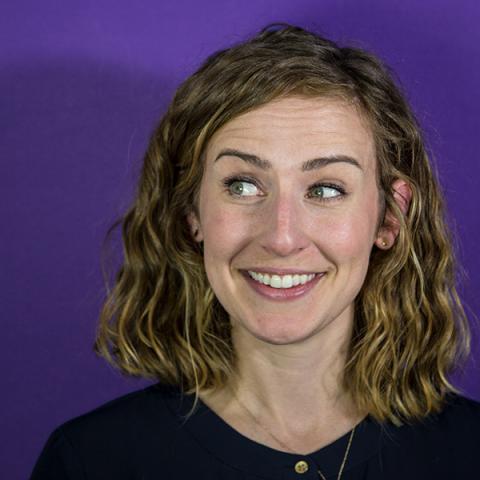 Krista Rowe
Account Director
Her favorite "place" is water, with Big Ten and national championships in water polo, although she also seems to enjoy bike saddles and running shoes as a competitive triathlete. When not on the move, she loves teaching her toddler American Sign Language, eliciting an amazing ability to communicate even before little Avery began using verbal language. What does all that have to do with Krista's role as Account Director? She immerses herself in every challenge. She goes all out to the finish line. And she'll do whatever it takes to understand and respond to your needs.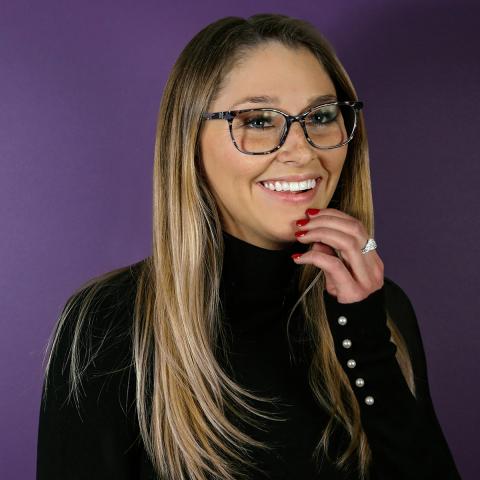 Kristen Beyer
Project Manager
Kristen is on the road to managing some of Symmetri's most exciting web projects. But getting here took a side trip to London, where she lived for two years while completing her master's degree in Digital Marketing & Analytics. Now she lives with her cats, Oliver and Charlotte, and leaves the adventures to building web pages, exploring Northville, and taking in a hot yoga class.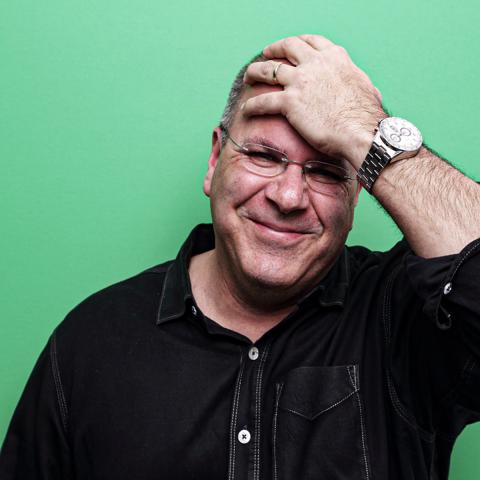 Mark Masseur
Principle, Executive Creative Director
Mark is a designer's designer. His big-picture concepting and attention to every detail of execution influences virtually everything we create – whether or not he personally touched it. That's because he's also a mentor's mentor. Count on Mark to ask the tough questions that get you thinking deeply about the project's true aspirations. And your own. If your art and copy can work harder to uncover needs, deliver answers and inspire action, Mark will help you find the way.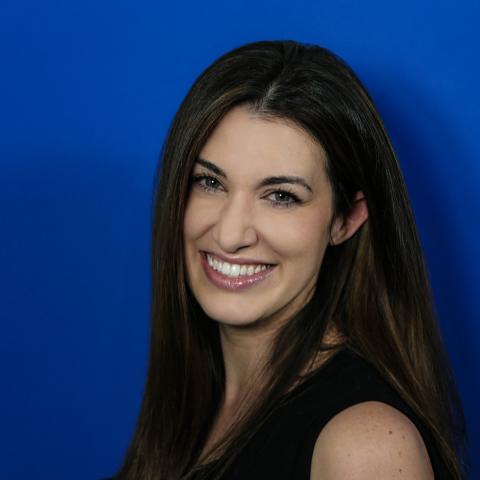 Nina Whalen
Associate Director, Digital Marketing
Nina honed her social game as a sportscaster/news director at Radio DePaul while earning a double major in journalism and new media. Then she hit the ice as a digital producer/reporter covering the Chicago Blackhawks for Comcast SportsNet, where she was named by Sporting News as a "Must-Follow Twitter Account." After joining the marketing world, she managed multiple social media channels and developed websites while writing for Fortune, Forbes, Entrepreneur and Inc. Nina's a hat trick: smart, social and Symmetrical.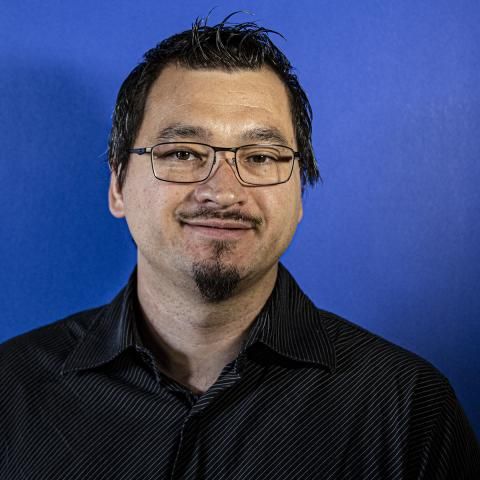 Phill Tran
Team Lead of Development
For Phill, simplifying the online process is the easiest part of his life. Offline can be a little trickier, but just as rewarding. His day usually starts with his son waking him up around 5:00 a.m., and it ends after various trips to school clubs, church events, and sports activities. There isn't much that Phill doesn't do, except maybe sleep. But he's ok with that, because he knows that raising a strong family will have a far-reaching impact. Even his hair has had an impact—he's grown it out and donated it three times to charity.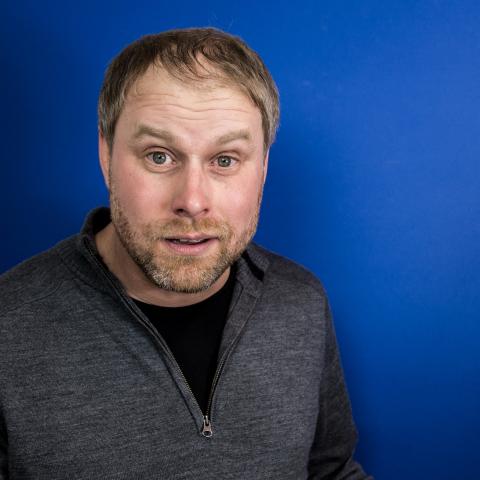 Shane Sevo
Sales Engineer / Drupal Strategist
If Woody Allen, W. H. Auden, Kanye West, and David Hasselhoff met in a bar, Shane would invite them to join his book club in classic Rushmore style. Raised as an only child with never enough Legos, educated as a misplaced engineer, and finding his own in digital media, he's as surprised as anyone at landing on a marketing career. Shane wages campaigns with the mantra, "Real artists ship," constantly calling the publish button in his work. A Finnish lumberjack at heart, he's always planning an escape into the woods of distant lands.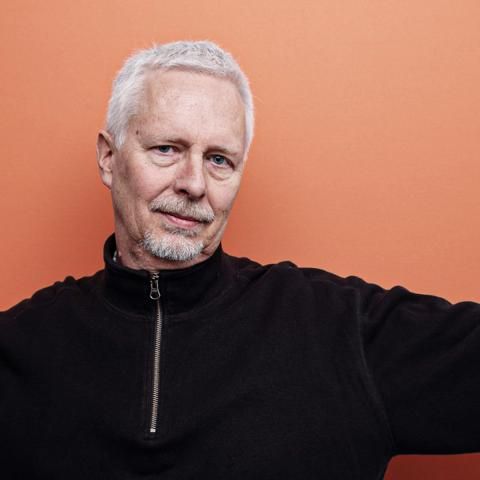 Tom Smart
Associate Creative Director
Tom fell in love with the written word around the same time he started wrecking things to see how they work. Fortunately, he now limits himself to taking words apart – then throwing out the ones that aren't working and putting the rest back together better than before. But he never lost his fascination for structure, tools and technology. That's why he sees B2B marketing as a perfect fit. He gets to explore what engineers and other brilliant people do – then put words to work to help them do it better. All without breaking anything.