Posted by Derek Radcliffe on April 5, 2013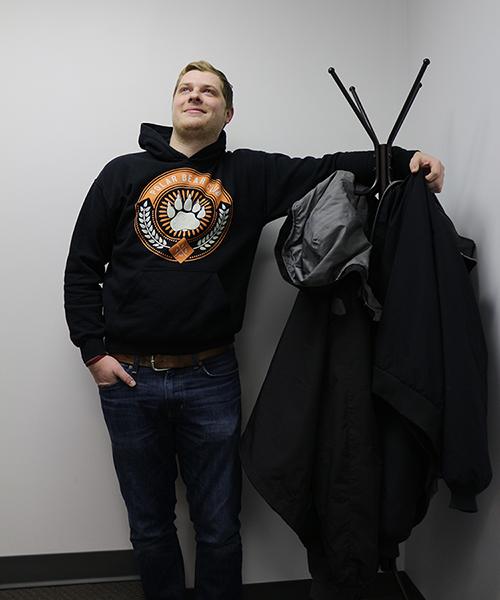 When I first walked into Commercial Progression as the new intern I was nervous. That's understandable… for the fact is that this is my first job in my field, web design, that I've had up to this point. I'd done some work for local businesses around my hometown but this feels different. I was hired on, going to be in an office working with other people, trying to move a company forward with work that I'd help create. The thought was frightening at first, but once I got to sit down and work, it just felt natural. The communication that everyone has around here is amazing. The fact that you can walk 4 feet from your desk (most times just turn to your left or right), find one of the five other guys here, sit down and hash out a solution to your problem, most of the time in a matter of minutes, is just great.
Another great thing about this place is how happy the clients are with the work that's coming out of here. From time to time Alex will stand in the doorway and tell Brad and Chris about how one-client-or-another is so thankful for the work that they have done for their site. And just reading some of the comments that people have said about Commercial Progression is awesome. From when I started my internship at the end of January until now, I haven't heard anything bad coming back from the clients and that ties in with the considerable amount of communication that these guys have with our clients. They really involve the clients in the projects, so everyone is happy with the end result.
Besides building an outstanding coat rack, I haven't really been doing a lot of grunt work like I've always thought internships were. I'm more-or-less a regular part of this great team. Most jobs I've worked at, like retail, the workday seemed to drag on and on. But that's not the case at Commercial Progression; the days almost don't seem long enough. But, I guess that's why I like working here. You just forget about everything else and want to do more. I love telling everyone I know that I'm working here, the work that gets put out is amazing and should get more exposure. The time that I've spent at Commercial Progression has been one of the best learning experiences of my life, and I hope that I get more like it.