Posted by Shane Sevo on September 28, 2016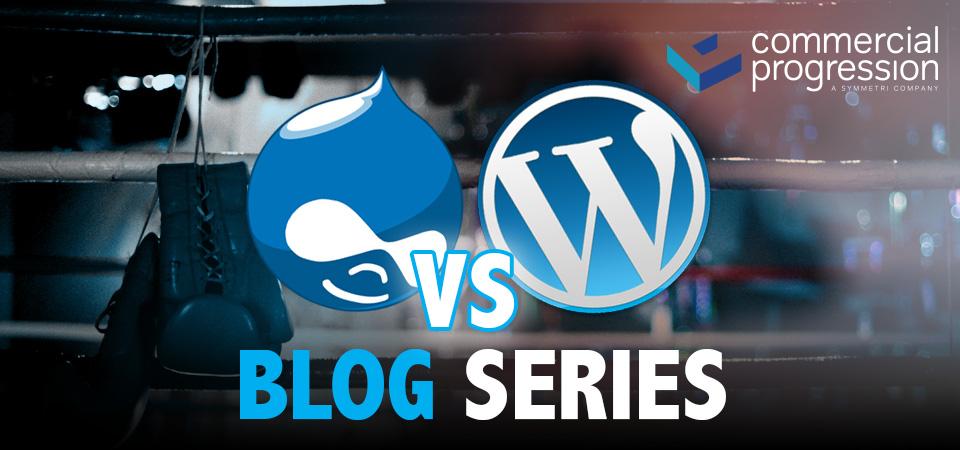 The great debates of all time; Coke vs Pepsi, Chevy vs Ford, Mac vs PC, and in the realm of Open Source content management systems it comes down to Drupal vs WordPress. The greatest debates of our time all have something in common: passionate supporters. In the world of Open Source CMS projects, Drupal vs WordPress is no less polarizing. In a sea of opinion, it can be hard to find the facts. Does it really come down to personal preference or are these CMS projects fundamentally different tools with best use scenarios unique to each?
The Internet is rife with opinionated and contentious postings in favor of Drupal or WordPress superiority. In some cases these debates can be helpful for those put in the position of having to choose an open source CMS platform. However, the near religious fervor of each side usually ends up creating a fire rather than shedding any light. It can be tough to cut through the posturing to find the best solution. We can help.
This is the first of an ongoing series in which we will catalogue the highlights and summarize the consensus of key leaders in the epic battle: Drupal vs WordPress.
If your company or organization has charged you with heading up a new open source content management system project, this is your place to get expert answers. For starters, let's get some clarity on what these two popular content management systems have in common.
How are they Similar?
Both of these popular CMS options are open source PHP software projects. This sets them apart from "closed source" or proprietary CMS options like Squarespace, Adobe Experience Manager, or Sitecore. Knowing that a project is open source can mean a lot or a little depending on the type of open source license issued. Drupal and WordPress have nearly identical open source licenses that make it easy for developers to see the source code, and more importantly change it to meet the needs of their clients.
What is Open Source Software?

Open source software is the bedrock of the Internet itself. Analysis of the top million websites according to Alexa reveals over 96% running on Linux. Linux is the open source operating system that powers the web servers of the world. Today, the penetration of open source operating systems into everyday life is even deeper. Everything from Android phones, smart televisions, and now smart refrigerators run on a version of the Linux operating system. The Internet of things is being built on open source software.
What is a CMS?
Open source software was also a pioneer of the modern Content Management System. In the past decade, the Internet was reborn as Web 2.0 and powered by open source CMS projects. Today, nearly half of the Internet is powered by a CMS. WordPress and Drupal are awarded the top spots in usage statistics. This puts open source in the clear lead above any commercial content management system offering. 
Both Programmed with PHP
Both WordPress and Drupal are programmed with PHP, a popular and flexible web programming language that was launched in 1995. High profile websites like Facebook, Wikipedia, and Yahoo were built with PHP and continue to use it as a core technology today.
Drupal 8 launched in late 2015 and includes a new layer of structure to its development stack with the adoption of the Symfony PHP framework. Symfony is a highly respected web programming framework used by object oriented programmers from around the world. WordPress has not recently experienced the same sort of overhaul in its core programming framework.
History – Origin Stories
Both Drupal and WordPress have similar origin stories. Drupal came on the scene in May of 2000, just a few years before WordPress launched in May of 2003. Both Dries Buytaert and Matt Mullenweg started small software side projects in college that would soon eclipse the rest of their professional lives and form the foundation for the web 2.0 open source revolution.
Founders – A few words on Matt Mullenweg and Dries Buytaert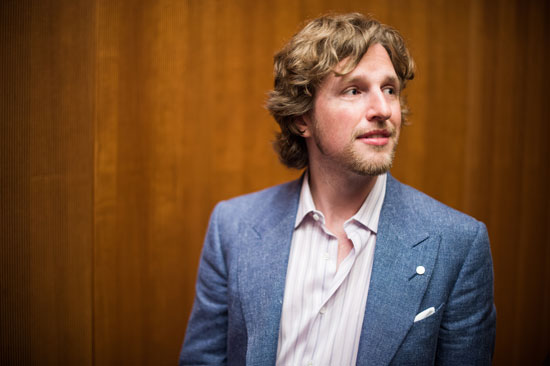 Matt Mullenweg is the founder of WordPress 
Many have commented on the striking similarities between these two open source inventors, entrepreneurs, and global leaders.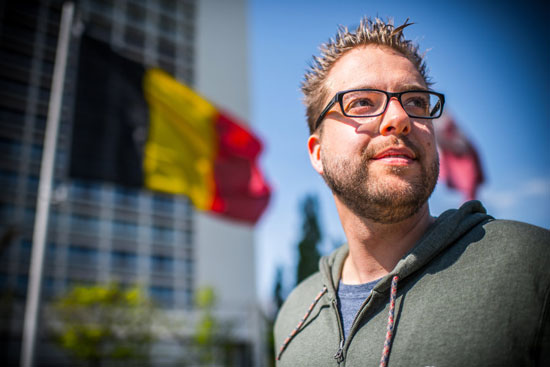 Dries Buytaert is the founder of Drupal
Both Matt and Dries continue to lead open source foundations that have guided their once modest side projects into a global domination of the CMS marketplace. Both have started successful commercial entities that leverage their free open source CMS projects for VC-funded business goals.
Commercial Enterprises
Under Matt's leadership, Automattic is focused on building and supporting the WordPress.com blogging platform along with a host of utilities designed to compliment the prolific blogging platform.
Automattic Clients
Dries has taken a slightly different approach with Drupal and the Acquia platform of digital solutions. Dries sees the support and maintenance of Drupal as a public utility maintained by and for the open source community. The support of Drupal is not designed to sell add on services for bloggers, but rather it is offering a platform for professional developers to build the next evolution of the Internet itself.
This powerful Drupal platform is then leveraged by partnered Drupal development firms to build long range enterprise web solutions. Drupal is a framework for building complex websites for any industry, much more than a blog.
Acquia Clients
Free Software - Or the Myth Thereof
There ain't no such thing as a free lunch.
Sound too good to be true, well that's because it is. WordPress and Drupal share many features in common with their creative commons user licenses. First of all, the software is free. For sure there are real cost savings on a project that uses open source software. For many organizations the cost reduction in licensing alone will make the switch to open source a quick one. However, to say that you can build a professional grade website or web application for free just because you select open source software is a bit misleading.
In our next Drupal vs WordPress blog post, we will dig into the meaning of free for the context of open source web design and development projects, sometimes the price tag is hidden in the long view.