Posted by Andy Blanchard on July 1, 2014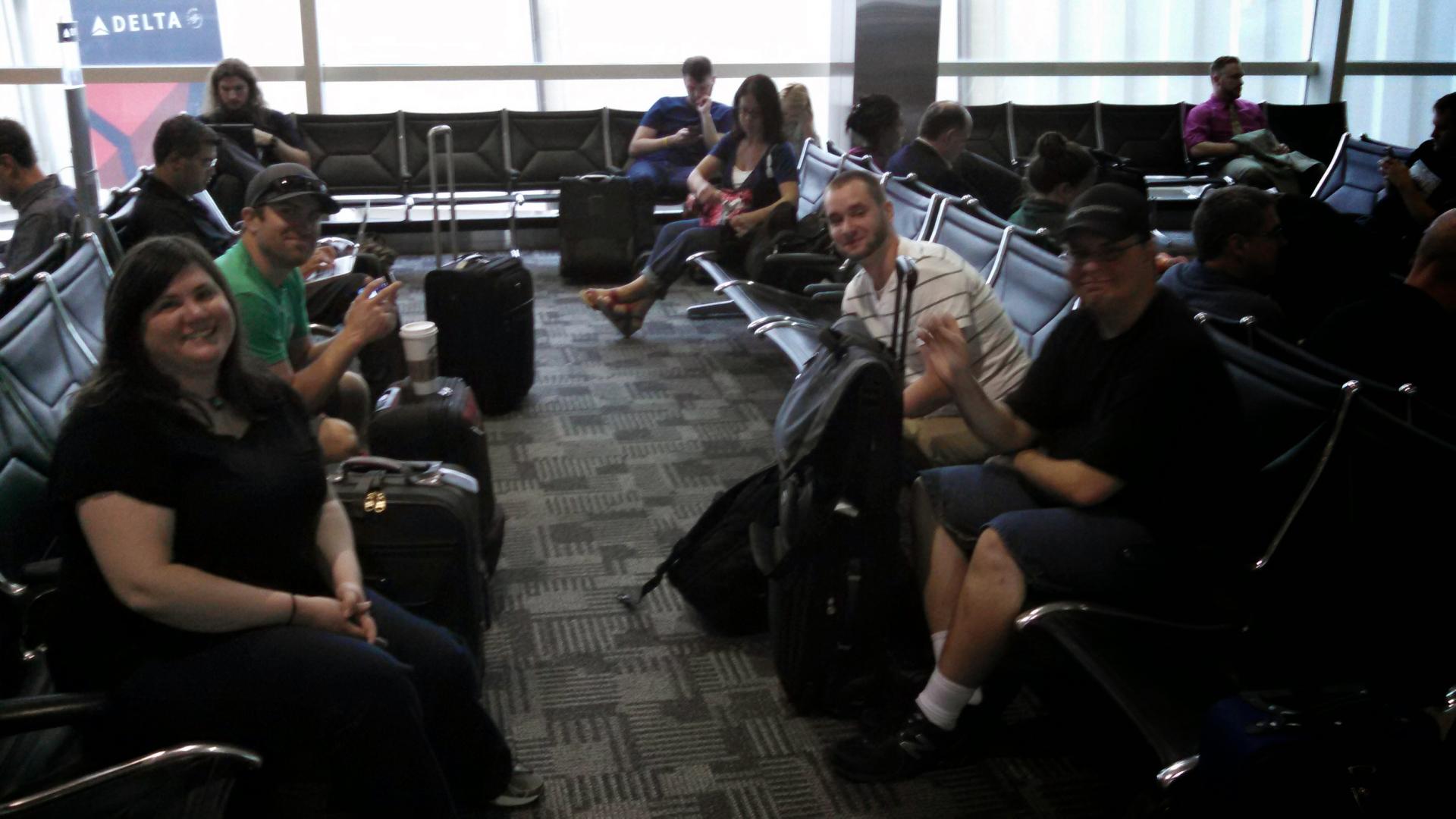 Every year our team heads out to DrupalCon together. It's always a great time to get out of the office and experience new things as a team. We get to travel, explore a new city, and learn the latest happenings with the Drupal web platform.
This year it was our project manager, Andrea's, first time attending DrupalCon and she really loved it.
"I had a great time at DrupalCon Austin taking in the conference, meeting new people in the Drupal community, and learning more about managing Drupal projects.

As a project manager, it was beneficial to attend sessions that discussed alternative processes that could help us grow as a team."
And as a team, it's a really great bonding experience for us both during the conference and after hours. When you spend time with someone at work you get to know them in that setting. When you spend time outside in a foreign place you really have to rely on one another for more than just getting tasks done. It helps everyone better understand each others habits, personalities and gives a new appreciation for one another. Below are a few photos from the event.
Overall, the event was really great. One of the most interesting things I learned was, as a company and as individuals, we are keeping with the web trends and standards and often staying ahead of the curve. It is exciting to see that what we do as our company's default processes, are topics presenters are talking about as new trends or new industry standards.
We're looking forward to traveling together again next year to DrupalCon 2015 in Los Angeles.