Posted by Shane Sevo on March 28, 2016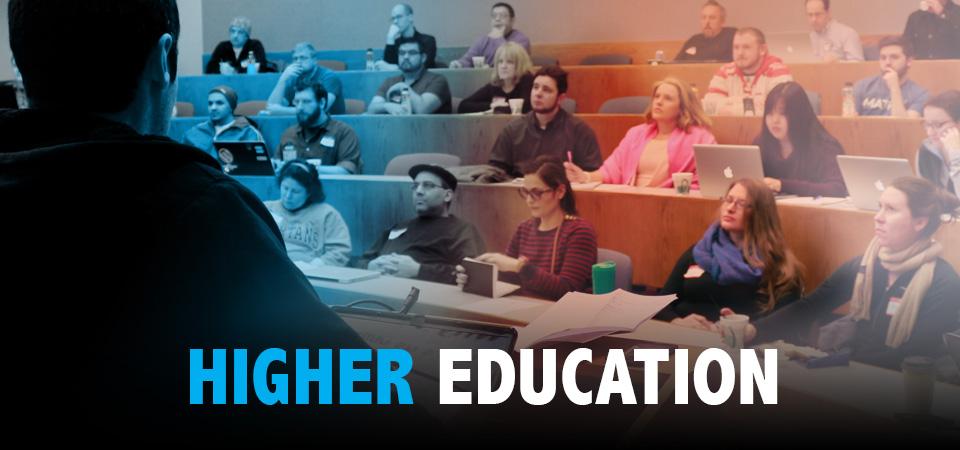 Nowhere is it more important to keep up with the latest technologies than in higher education. Today's students are internet savvy, heavy mobile users, and can spot sloppy design at 100 paces. Which schools are doing the best job on their web design? Here's a sample of the nation's best -- coast to coast.
1. University of Maryland
Today's students knew what worked and what didn't on a website before they could spell Massachusetts. You won't be able to command their respect (and application) if you don't get your website right. The first thing that will strike you when you visit the University of Maryland's website is its sheer beauty. But as soon as you begin navigating the site, it's real brilliance becomes obvious. The site is categorized to make it easy for different visitors to find exactly what they're looking for. You can immediately click on information that is relevant to high school guidance counselors, parents, or alumni, so that you can easily find the information most relevant to you. This website has already been nominated for at least one web design in education award.
2. Bucknell University
When you visit the Bucknell University website, it immediately offers to allow you to customize the site according to the information you need, and it even saves your preferences and remembers them for the next time you visit. Highlights are listed on the homepage, with easy, intuitive navigation to whatever other information you might want to find. It also features a very friendly, down-to-earth look.
3. University of Nebraska - Lincoln
Making our way to the windy Midwest, the University of Nebraska in Lincoln makes it ultra easy to access special programs and degree offerings at the university. Everything is neatly organized into colorful sections, making it clear where you need to go to find the information you want. There are handy Maps and Events sections so that you can find the most popular items right off the bat. In case you do get lost, or want special help, a chat feature is also included.
4. Clemson University
Like the campus itself, education websites should be attractive, but should also showcase the personality of the school and the "feel" of the institution. Don't just tell them what you're about -- show them who you are. Heading South, Clemson University's website features an interactive design that perfectly suits the screen size and interface of the user. A scrolling navigation bar stays at the top of the screen for easy access no matter where you go on the webpage. Popular sections like Clemson Athletics and relevant news stories are listed plainly and conveniently on the left side of the screen. With the vibrant school colors -- orange and purple -- setting off the text and images, it's also quite intriguing to just look at.
5. Rocky Mountain College of Art & Design
You would expect a college catering to art and design students to be stunningly gorgeous. This Denver college does not disappoint. The homepage is sectioned off smartly to showcase the most popular places on the website to visit. Important information is delivered via magazine breakout style, and the students on the pages don't seem like impossibly perfect models; they all look like someone you'd sit next to in class and actually like. From north to south, east to west, these colleges and universities do web design for education right. You can too! Almost half of these colleges used Drupal to create and deliver such masterpieces.
We specialize in creating new and supporting existing Drupal websites for higher education.
If you have an existing Drupal website in need of regular security updates and maintenance, learn more about DrupalCare for higher education and how we can support your Drupal website today.