Posted by Andrea La Torre on July 27, 2010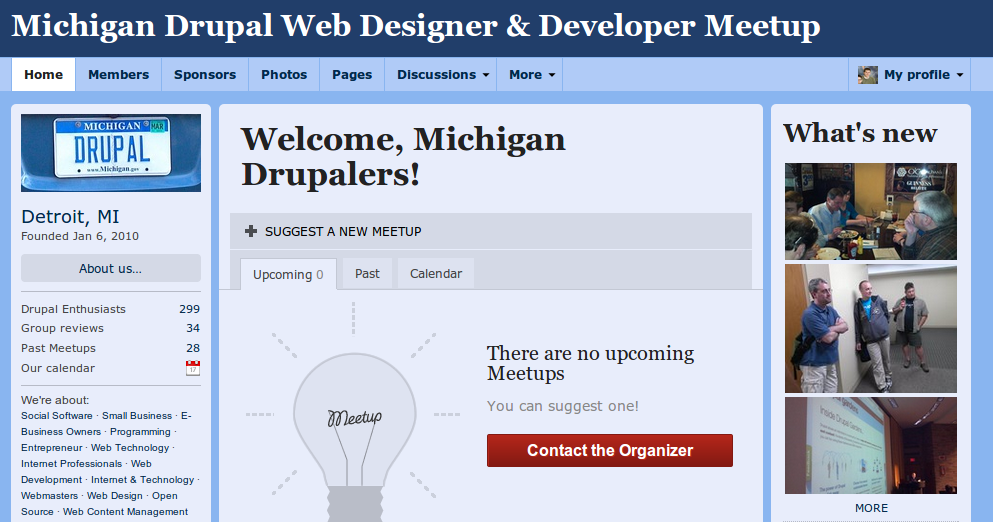 If you're around the Detroit Area come learn and share information about Drupal at the Michigan Drupal Meetup Group.
Tony Zink and I co-founded the group earlier this year to help connect the Ann Arbor and Detroit Drupal communities with something equidistant for everyone.
The meetup group is for people with skill levels from beginner to advanced and features informal meetings where people bring up problems they need help with or show-off new things they are doing with Drupal.
Meetings are usually scheduled every 6-8 weeks in or around the plymouth area at 6:30PM. Come join the group