Posted by Amanda Lewan on September 21, 2013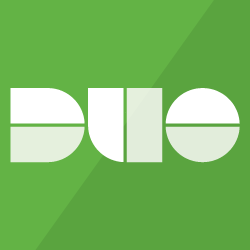 We're excited that Duo Security in Ann Arbor brought a safe and secure module to the Drupal community. The Duo Security Drupal Module works wonders in allowing two factor authentication for your website.
The module itself is easy to setup and configure. You'll need the latest Drupal 7.x or 6.x to download the module from Drupal.org. Once you download the new module then you can set up your user permissions however you'd like. Here you can select which roles will need two-factor authentication to log in.
Once you've established the authentication, you can stylize the login page to match the Drupal web design you're creating. When a user logs in they will be greeted with a series of instructions on how to set up their two factor authentication.
What we like most about this module is that you can easily restrict two factor authentication to certain roles. Each role can have different permissions so they can do different things on the website. For example, you can have a role for editors and another role for authors. If you needed to, you can set two factor authentication only for the editors.
What security are you using on your Drupal website? Download the module from Drupal.org today and get started.
You can learn more about Drupal security the next Michigan Drupal web design meetup this Wednesday. Details are below.
Michigan Drupal Meetup
Topic: Securing the Stack: Hardening Your Drupal Deployment
When: Wednesday, September 25th, 6:30-8:30 PM
Where: Duo Security, 617 Detroit Street, Ann Arbor, MI
Learn more at the Meetup page.