challenge.
Through Blue Accounting, the Great Lakes Commission and The Nature Conservancy jointly support pilot projects across six key areas of Great Lakes health: aquatic invasive species, source water, nutrient pollution, habitat connectivity, coastal wetlands and maritime transportation. Although the Great Lakes provides the backbone for a $5 trillion regional economy, the challenge for leaders was to manage the world's largest freshwater ecosystem in a more collaborative, effective and holistic manner.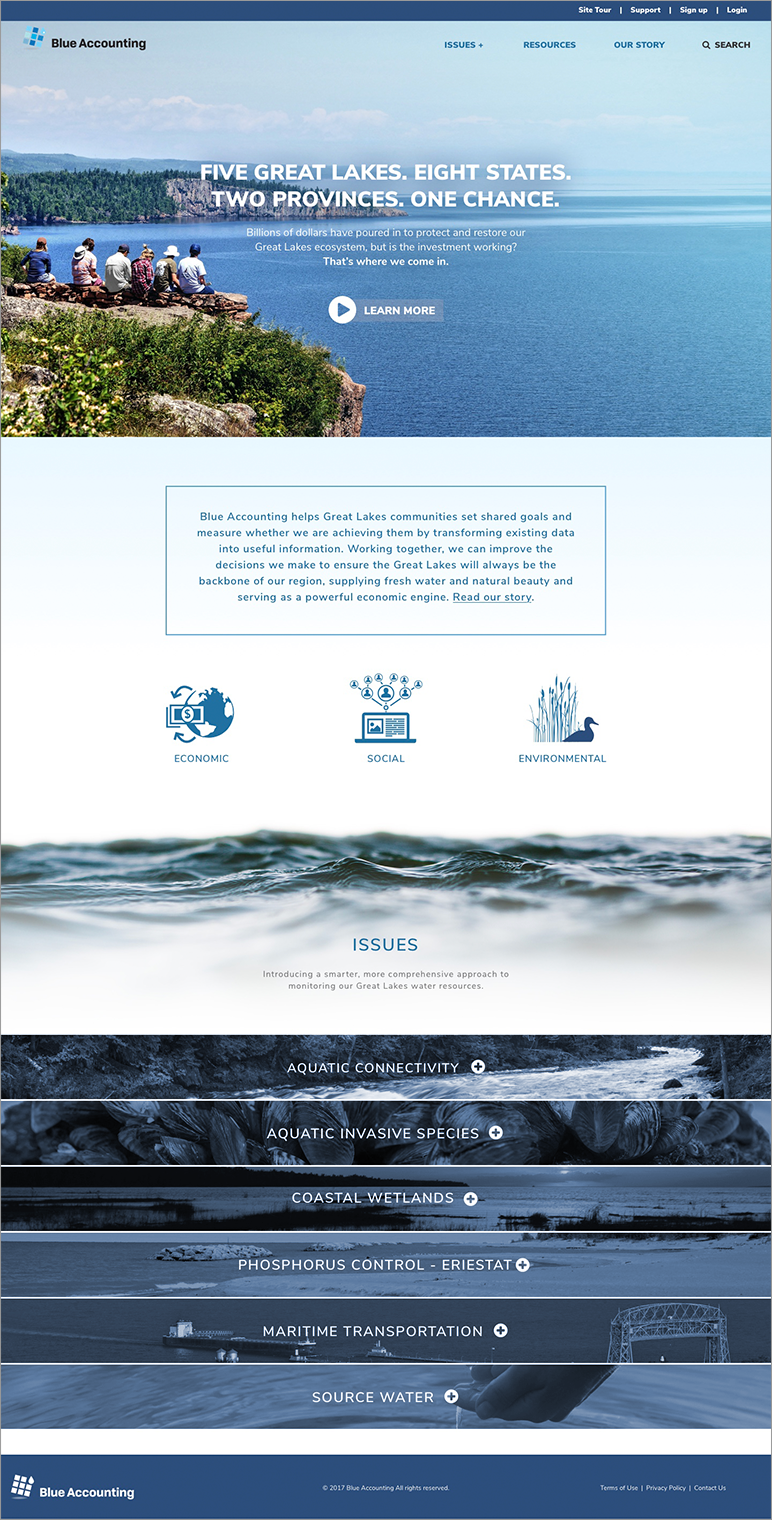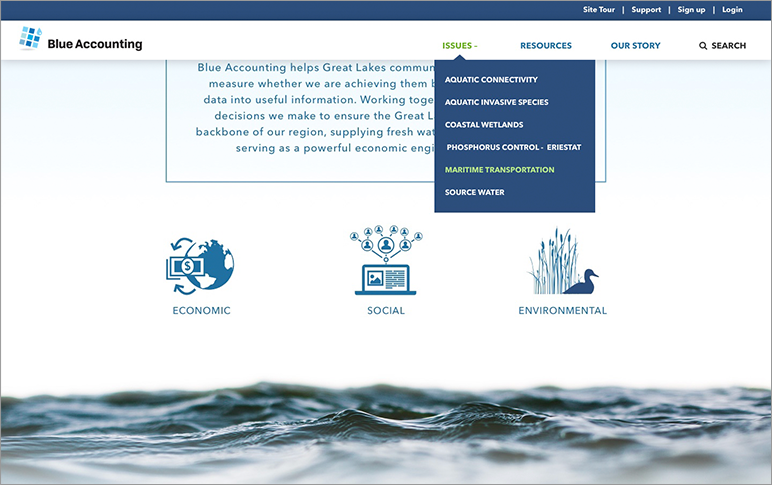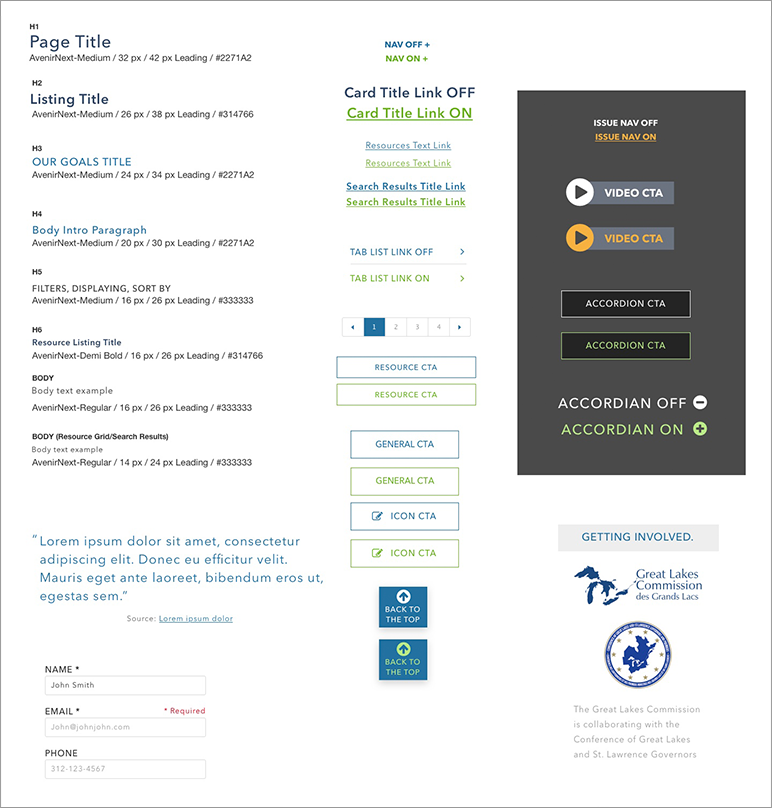 solution.
The Nature Conservancy engaged Symmetri to design and develop a new website for Blue Accounting to help achieve two key objectives—enable the Great Lakes communities to track progress, measure goals, and use existing data—while helping decision-makers get a big-picture view of complex issues in order to set priorities and allocate resources most efficiently. Symmetri conducted a rapid design session, developed wireframes, and established a content strategy, resulting in an educational site with a clean and organized architecture and design.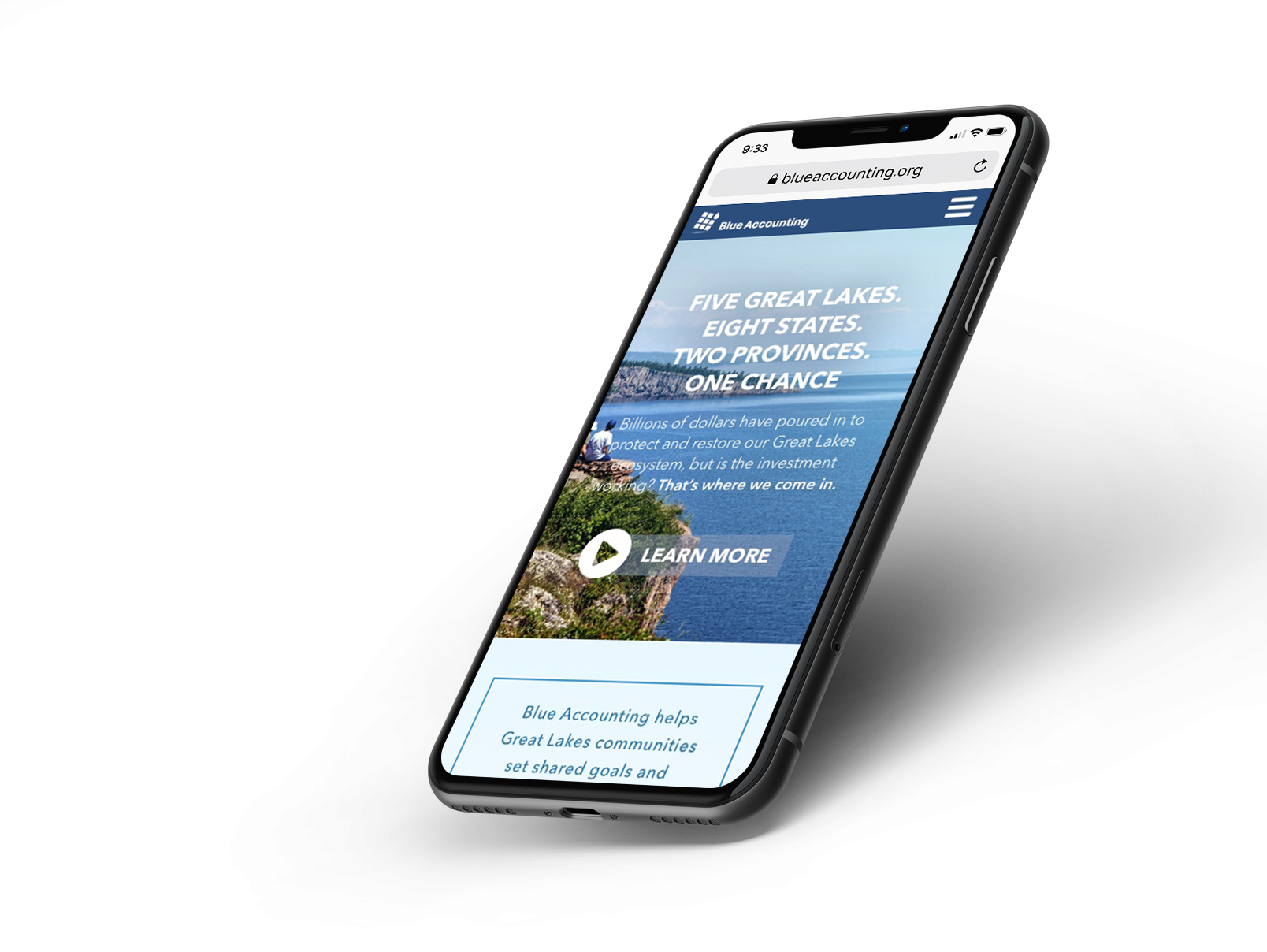 results.
Since launch, Symmetri has continued to optimize the website which has made a big impact on the usability of the site, garnering attention and praise at the 2019 Governors' and Premiers' Leadership Summit. Both Governor Whitmer and Governor DeWine saw the site, with multiple people praising the site at the event.
Let's build a braver digital world.