challenge.
MLabs (Michigan Medicine Laboratories) is a full-service reference laboratory focused on delivering world-class pathology services and related research and education. To streamline information availability and promote easier access to its depth of health tests and services, the organization needed its website to offer a more intuitive user experience, simplified navigation and enhanced interactivity. In addition, the client wanted to ensure that their team members could easily update content as needed.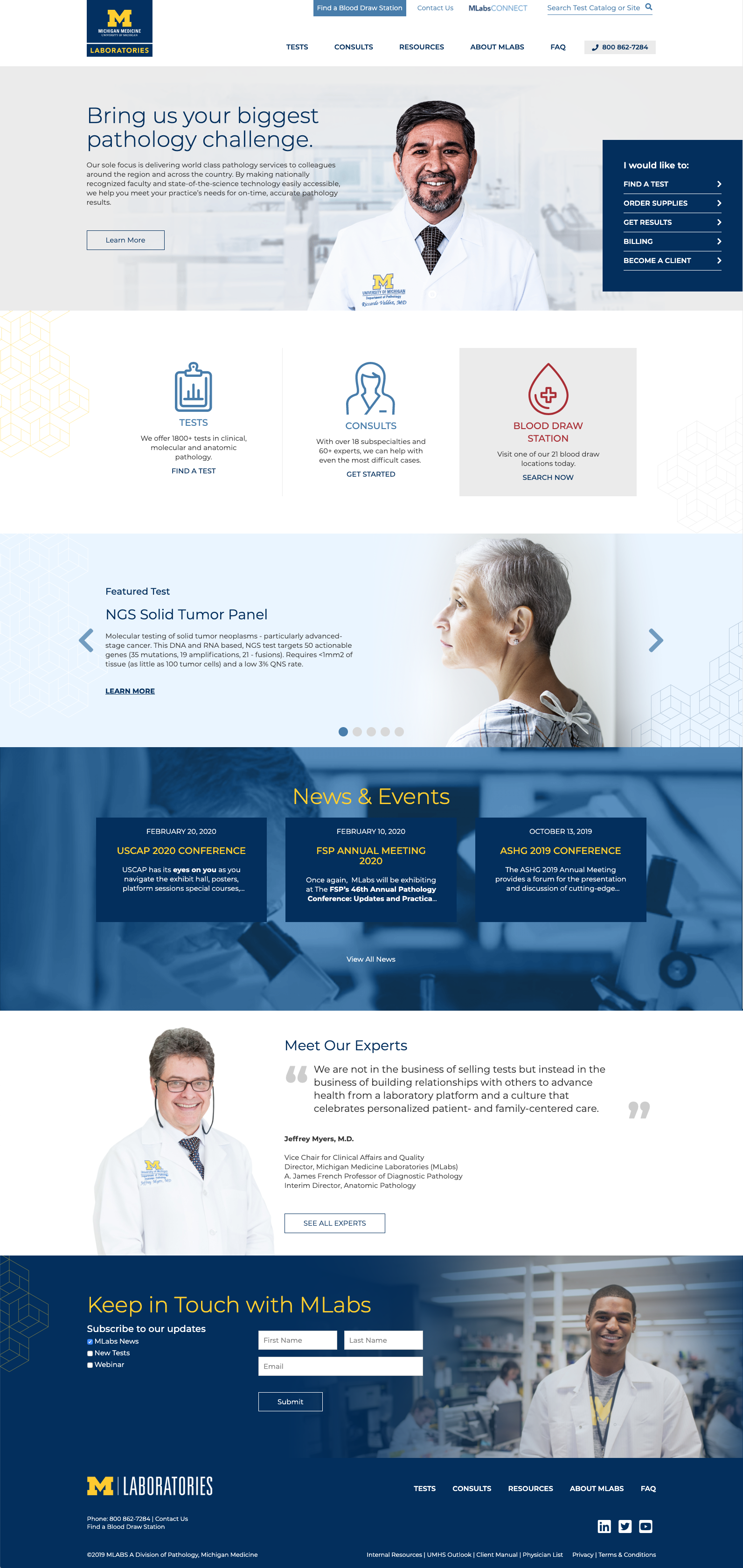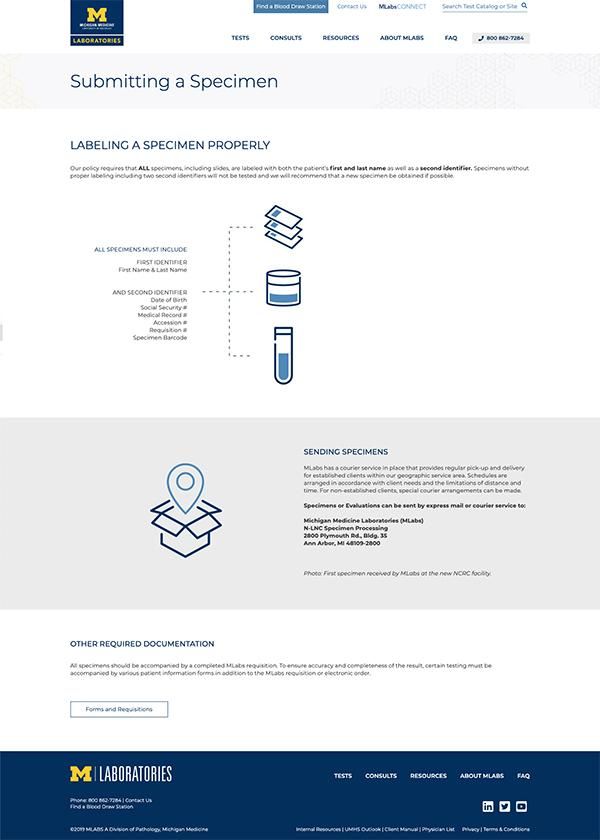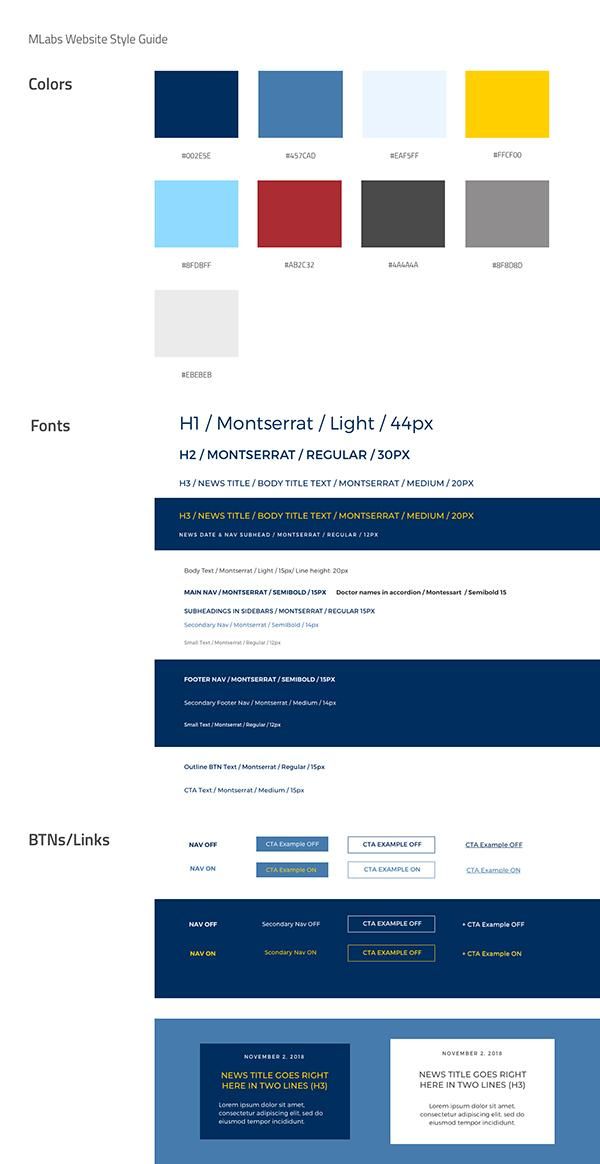 solution.
To expedite the site build, Symmetri created an API to dynamically pull the multitude of lab tests into the new site in a searchable format. With hundreds of tests to publish, this method not only saved time, but offered optimized search possibilities, too. While the Symmetri creative team established a clean design aesthetic that aligns with the University of Michigan's brand identity, our UX experts delivered an intuitive navigation that allows users to self-identify, quickly enabling them to find the specific tests they seek. A vast amount of PDF documents was discarded from the interface for less clutter and improved usability. Finally, the newly responsive design makes the site easily navigable on mobile devices.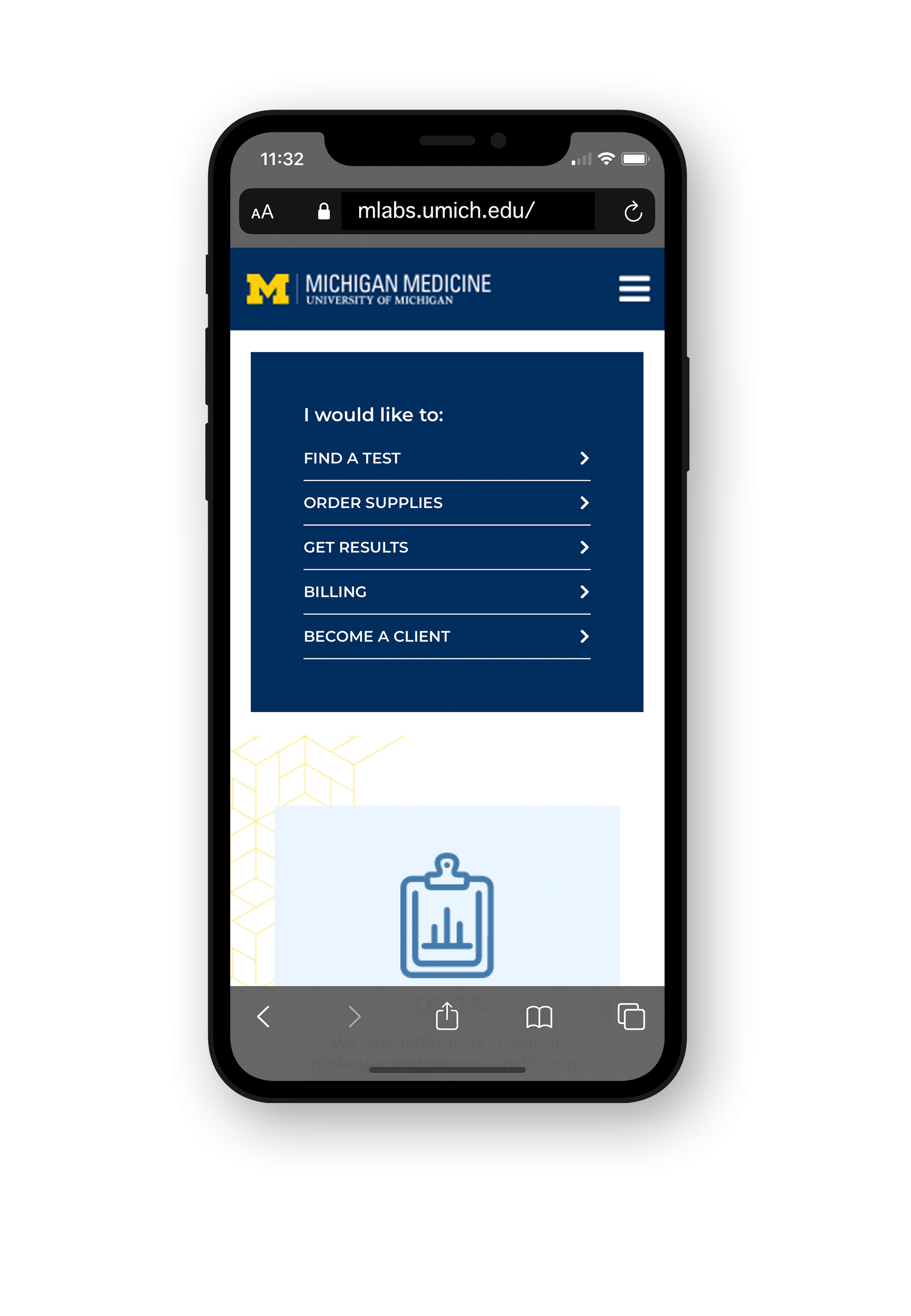 results.
The new MLabs website offers a user experience that mirrors the innovation of the organization itself. Tests are more readily available, navigation is clear and user-driven, and the site utilizes the Drupal CMS platform for content flexibility. Plans are already in place to add e-commerce functionality that will allow hospitals and clinicians to order test-related supplies directly from the site. 
let's build a braver digital world.