challenge.
The Minnesota Private College Council (MPCC) works to counter misperceptions that attending a private college is expensive, overpriced or offers limited extracurricular options. To help its consortium of 17 nonprofit private liberal arts colleges and universities compete more effectively, MPCC approached Symmetri to design, develop and launch a new website that would educate, inform and build positive impressions of the state's private college experience.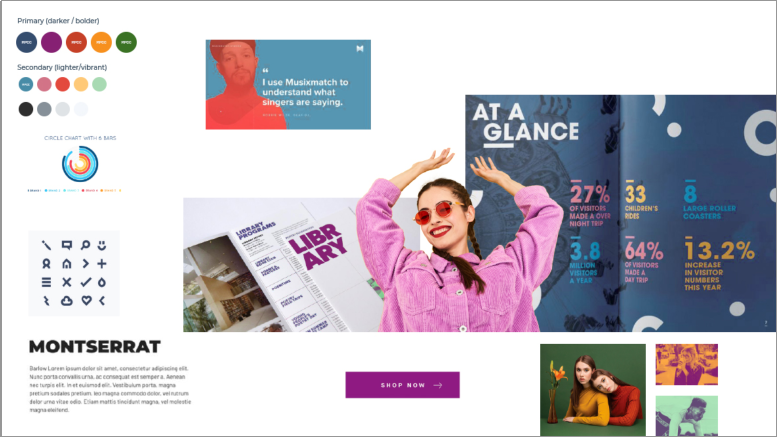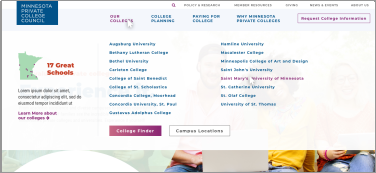 solution.
Working with MPCC's e-communications team, Symmetri rebuilt the site on Drupal, migrating existing content and significantly upgrading overall functionality. At the heart of the new site is an innovative College Finder tool. This conditional form allows users to enter unique college selection criteria (majors, sports, class size) to generate a personalized list of potential choices. In addition, Symmetri carefully balanced colors, typography and photography to deliver an experience that doesn't favor specific colleges. In total, the team created more than 300 pages of content for prospective applicants and parents.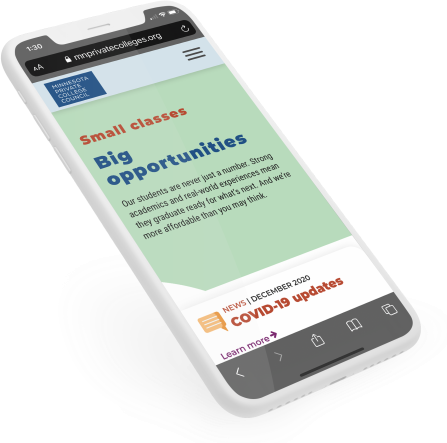 results.
Despite launching in the midst of a global pandemic, the new MPCC website generated an immediate surge of site visitors seeking information on private college graduation rates, affordability and specific data on the 17 individual institutions. MPCC reports private college applications have increased and inquiries to the participating schools have also climbed.
let's build a braver digital world.