Commercial Progression presents Hooked on Drupal, "Episode 10: Summer of Drupal with Special Guests Hillary Lewandowski and Michael Zhang". In this episode of Hooked on Drupal, the usual crew is joined by two new members to the CP team. Hillary Lewandowski, the latest member to the development team brings her wisdom from a formal education in computer science.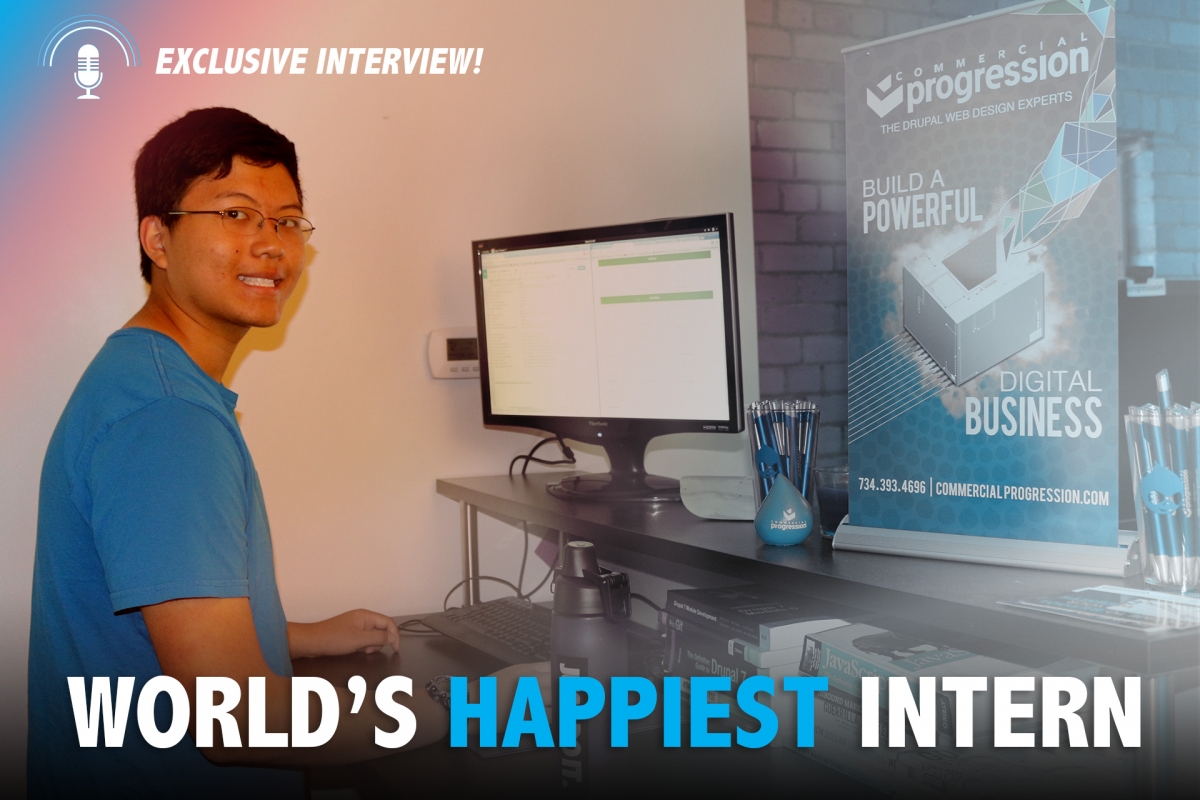 Additionally, Michael Zhang is one of two summer interns from Northville High School and an active member of Northville DECA, with a focus on marketing. Michael also published a personal blog post. In tell-all fashion, Michael describes his experiences interning at Commercial Progression.
Hooked on Drupal is available for RSS syndication here at the Commercial Progression site. Additionally, each episode is available to watch online via our YouTube channel, within the iTunes store, on SoundCloud, and now via Stitcher.
If you would like to participate as a guest or contributor, please email us at
Content Links and Related Information
We experienced this year's DrupalCon vicariously through our last Michigan Drupal meetup and our previous podcast with Steve Burge from OSTraining. This summer proves to be quite busy with new team members, projects, and Drupal 8 investigations.
As the Commercial Progression team size grows, our development team has begun to specialize. Brad has focused on developing new processes for site architecture and shares his discoveries for preparing a Drupal project for design and development. Other team members share their personal project subject matter.
OOP In Drupal 8
In addition to working with the new WYSIWYG Fields and Conditional Fields, Hillary shares some of her thoughts and computer science background with Object Oriented Programming and Drupal 8 in her latest blog post.
Personalize Module
Chris and Shane discuss the Acquia contrib Personalize module based on Lift technology for content personalization via URL based campaign parameters, geography, visitor cookies, A/B or Multi-variate testing, and a host of other variable session data.
Paragraphs Module
Inspired by Jeff Eaton and the Battle for the Body Field DrupalCon presentation, Brad dug into the Paragraphs module and put together a popular paragraphs blog post with some best practices for winning the battle for the body field. When Brad is not fighting the good fight for the supremacy of the Paragraphs module, he has also created an automated competitive marketing intelligence research script… yeah I know, really.
Hooked on Drupal Content Team
BRAD CZERNIAK - Developer
CHRIS KELLER - Developer
HILLARY LEWANDOWSKI - Developer
MICHAEL ZHANG - Intern
SHANE SEVO - Host
Podcast Subscription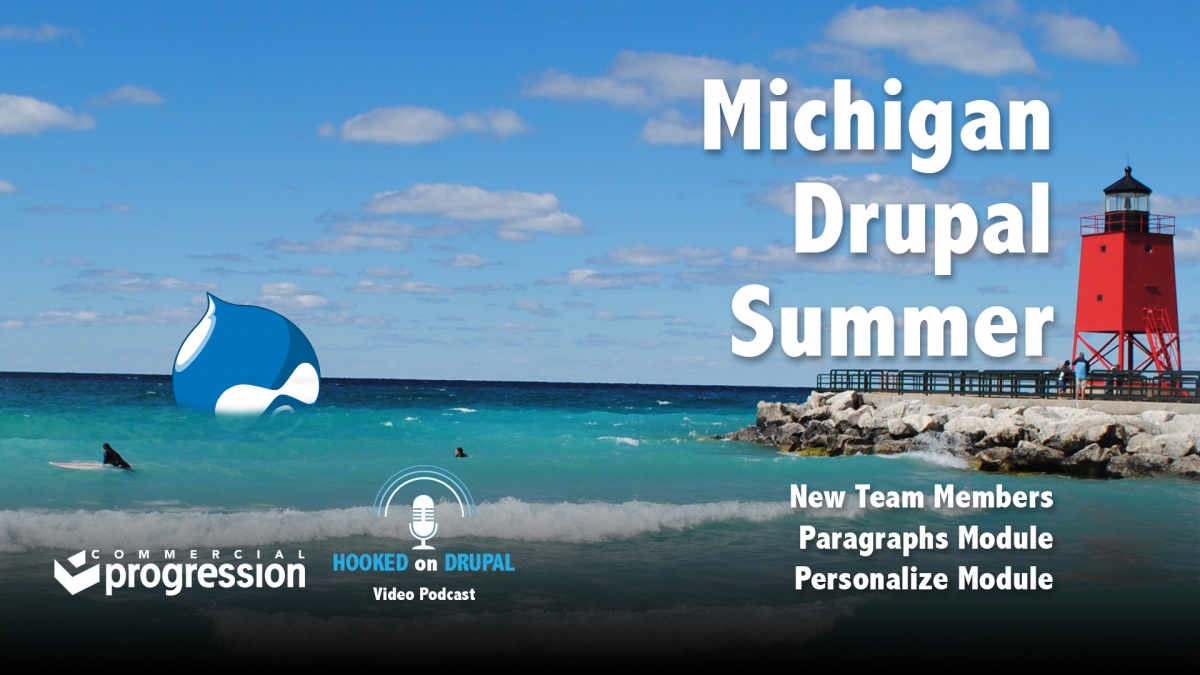 TagHooked on DrupalDrupal 8OOPPersonalizePlanet Drupalpodcast